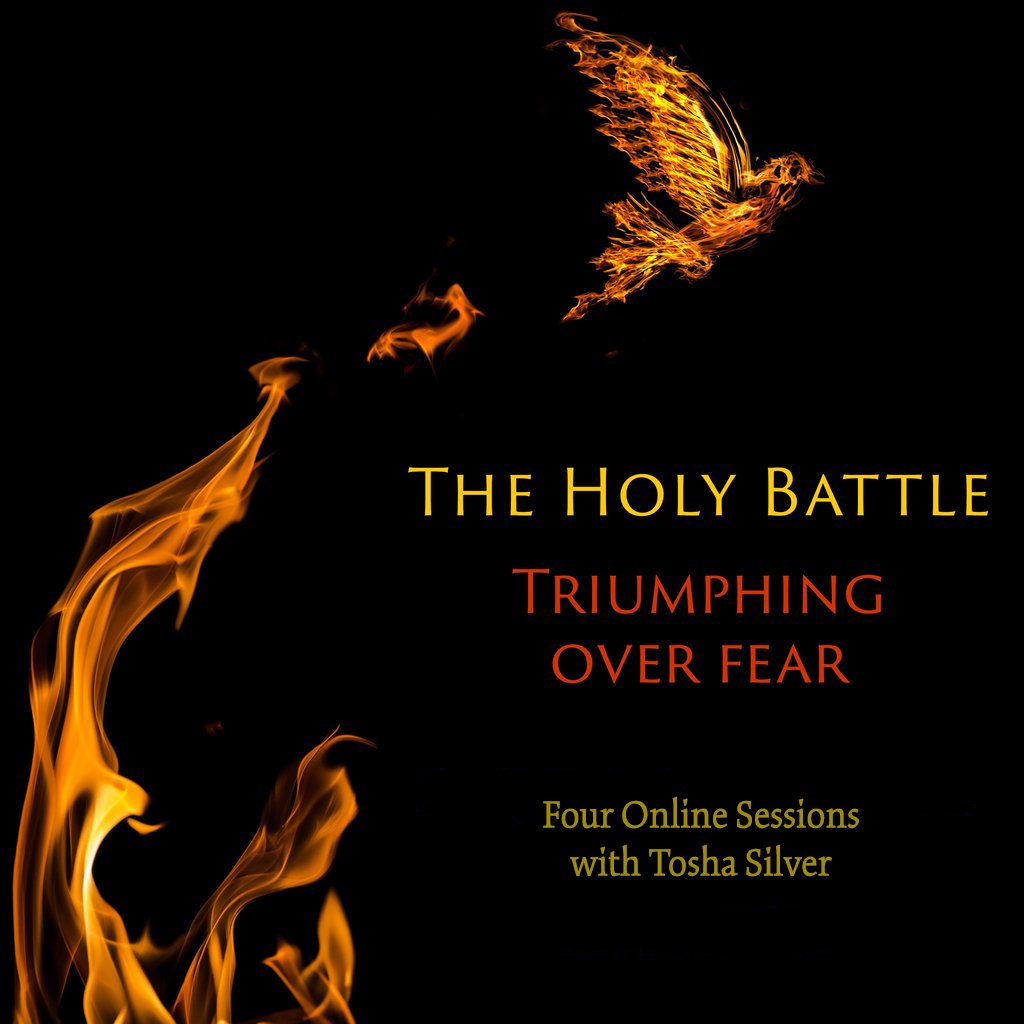 The Holy Battle: Triumphing Over Fear
Forum members: use the members' discount code to receive 20% off.

"Grab the broom of anger and drive off the beast of fear." – Zora Neale Hurston

Recently on a forum call, I shared a technique that many people found so powerful, they begged me to teach an intensive course on it. So if you yourself are simply exhausted by fear, this one is for you!

You see, a few months ago, out of the blue I discovered the great author Zora Neale's quote. It hit me with such velocity, I literally had to sit down and catch my breath. This awareness came:

FEAR CANNOT TAKE YOU OVER WITHOUT YOUR PERMISSION.

Now I'd been accessing and teaching about the inner warrior goddess for years but I'd never before considered fear itself so directly. I've now found you can truly say inside, "I am NOT available to be consumed. I belong to the Light. You cannot colonize my body or run me anymore."

You can apply this to any kind of fear, day or night. An inner intention (or sankalpa in Sanskrit) is made that says NO. It arises from your own sacred Will, though it takes time and practice.

This practice is actually the perfect compliment to all the others I teach like surrender and offering. But here the inner Divine warrior taps into that ferocious force of Will.

You step into that Holy NO, where you say directly to fear "I feel you, I hear you, but NO, I choose Light. I choose the Divine. This body is a receptacle for the fiery Power of Love."

Because make no mistake. There is indeed a Holy Battleground on the inside. And your own inner warrior can lead the way.

You put on the full protective armor of the Divine. Someone in the forum wryly called it your own personal "Star Wars" moment. And she was right.

So for four sessions come join me in this triumph over inner darkness. We'll also work with surrender, offering, caring for the inner child, special prayers, chakra techniques, and meditations.
* There are four sessions that incorporate teachings and Q&A.
---
Share this Product