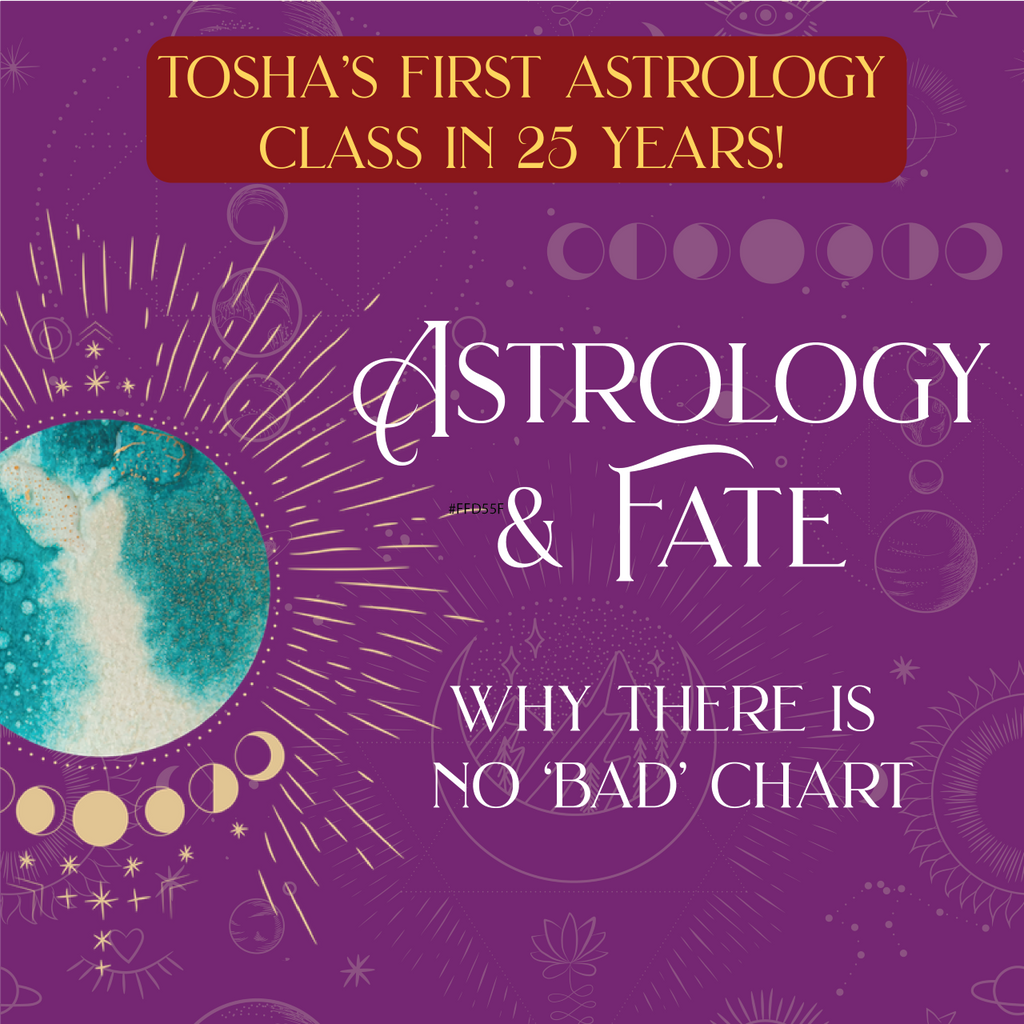 Astrology & Fate–Why There Is No 'Bad' Chart
Forum members receive a 20% discount by entering in the Forum discount code.
In this course, Tosha teaches her take on Astrology for the first time in 25 years! A primary impetus behind the class is to address the idea that some aspect of a chart 'dooms' you. Or that a certain upcoming transit should be resisted or feared.

It's true that some charts have massive challenges, but there's always a way to let Love take the lead. The planets are viewed as living inner gods who want to inspire our highest evolution. It's an uplifting way to view astrology from the inside out.

Being born with a so-called 'hard chart' herself, Tosha is particularly excited to share these topics with you, infused with the ideas of surrender, offering, and Divine Order.

Click here to learn more.
---
Share this Product