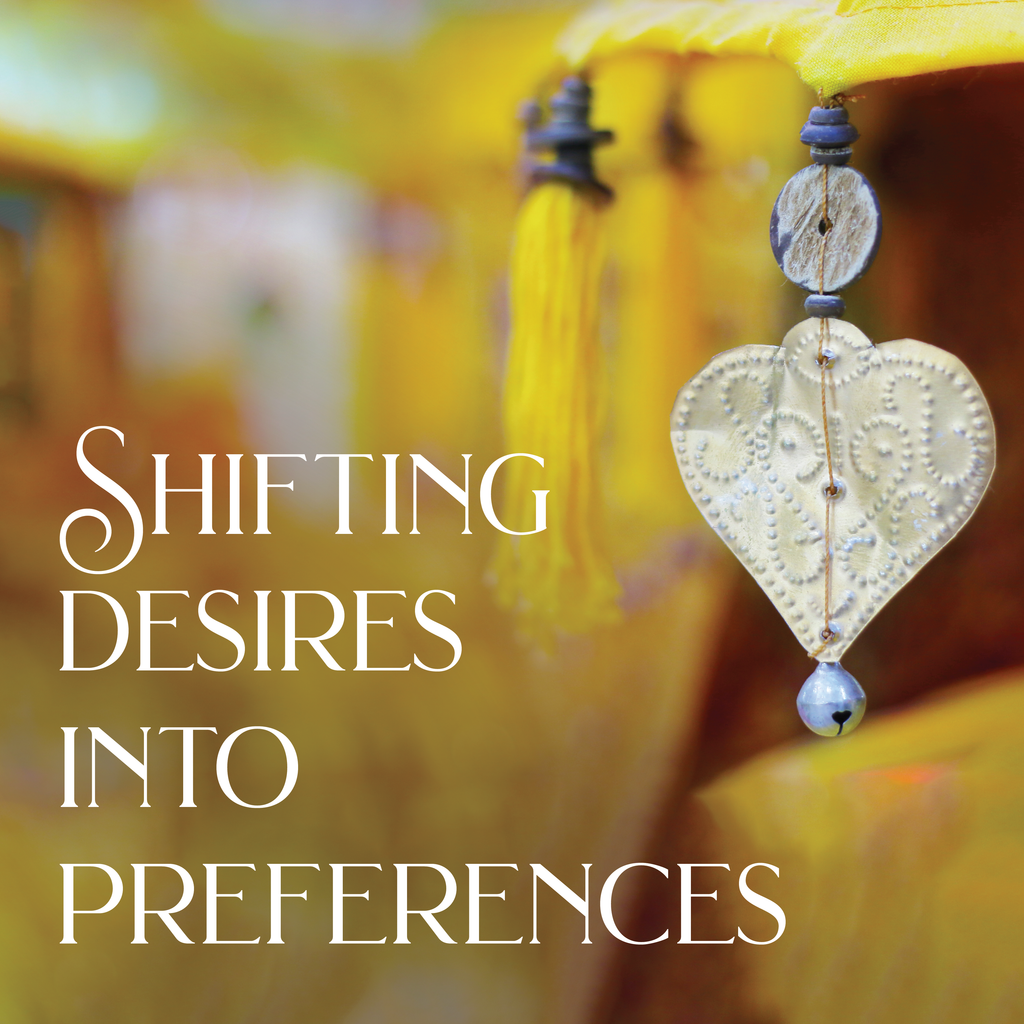 Shifting Desires into Preferences
Most paths either advocate chasing desires or renouncing and even rebuking them. But there's another far more fulfilling and sacred way, one that brings surrender and freedom. In this class, we'll go deep into this Other route.

People will say "Surrender, Let go" but no one says HOW? HOW do you LET GO and RECEIVE with the hardest, most longed-for issues?
There are truly ways to do this that bypass the ego. In this course, you'll learn how.
These two previews give you a taste...
- 3 hr. 23 min., in 9 parts
- Video accessible via online stream
- Audio version provided via download
---
Share this Product